1905 Cottonwood

Abilene, TX, 79601

(325)676-4077

(800)446-5282

granjan93@hotmail.com

***JKincaid TX6987***

     We specialize in:

Municipal and Government Entities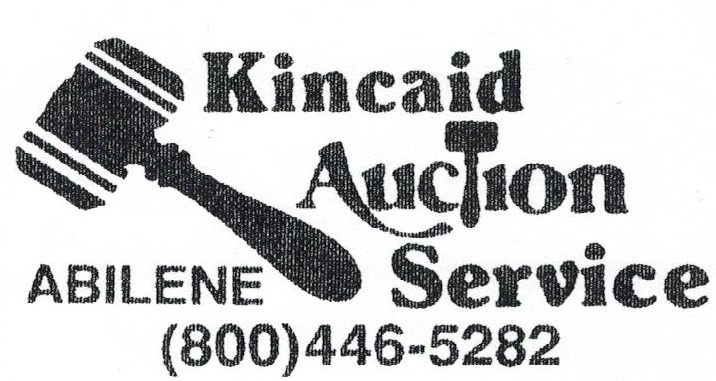 This Auctioneer is Licensed & Regulated by The TEXAS DEPARTMENT OF LICENSING & REGULATION And Is Covered By A Recovery Fund Administered By The Department.

Licensure With The Department Does Not Imply Approval Or Endorsement By The STATE OF TEXAS

If You Have An Unresolved Complaint It Should Be Directed To: TEXAS DEPARTMENT OF LICENSING & REGULATION P.O. BOX 12157 AUSTIN, TEXAS 78711 PHONE (512)463-2906 OR EMAIL cs.auctioneers@tdlr.texas.gov

Upcoming AUCTIONS

2- 9  Estate from Sweetwater  1905 Cottonwood Ab,TX – 2pm  VIEW:1:30pm

2-15 Ben Richey Boys Ranch, 501 Ben Richey Drive,Ab,TX - 2pm VIEW:1:30pm

        Things from David Grissom & Lavena Cheek Estates. African Statues/Art/Etc

        Nice Furniture, Glassware, General Household & Clothes.   Mark the Date!!